Swedish preschool student teachers' views on family–(pre)school partnerships
Keywords:
preschool, student teacher, family-school partnership, collaboration, parents
Abstract
International studies indicate that preservice teachers are inadequately prepared to conduct effective family–school partnerships (FSP), and first-year preschool teachers may find working with families especially challenging. This issue calls for more attention in teacher-training programs toward preparing teachers with sufficient competence for FSP. This study is intended to provide knowledge about Swedish preschool student teachers' perceptions and experiences working with FSP to inform development areas within teacher education. Data were collected using an online survey of 153 preschool student teachers. The results show that most participants have a positive view of FSP based on their knowledge and previous experience. Communication is regarded as the most important prerequisite but also one of the top challenges. However, they estimate their preparedness to work with parents at varying levels and recognize that competence is created and developed through experience and a reflective approach. It calls for more practical training in combination with theoretical knowledge in teacher education to prepare future preschool teachers to work with families effectively.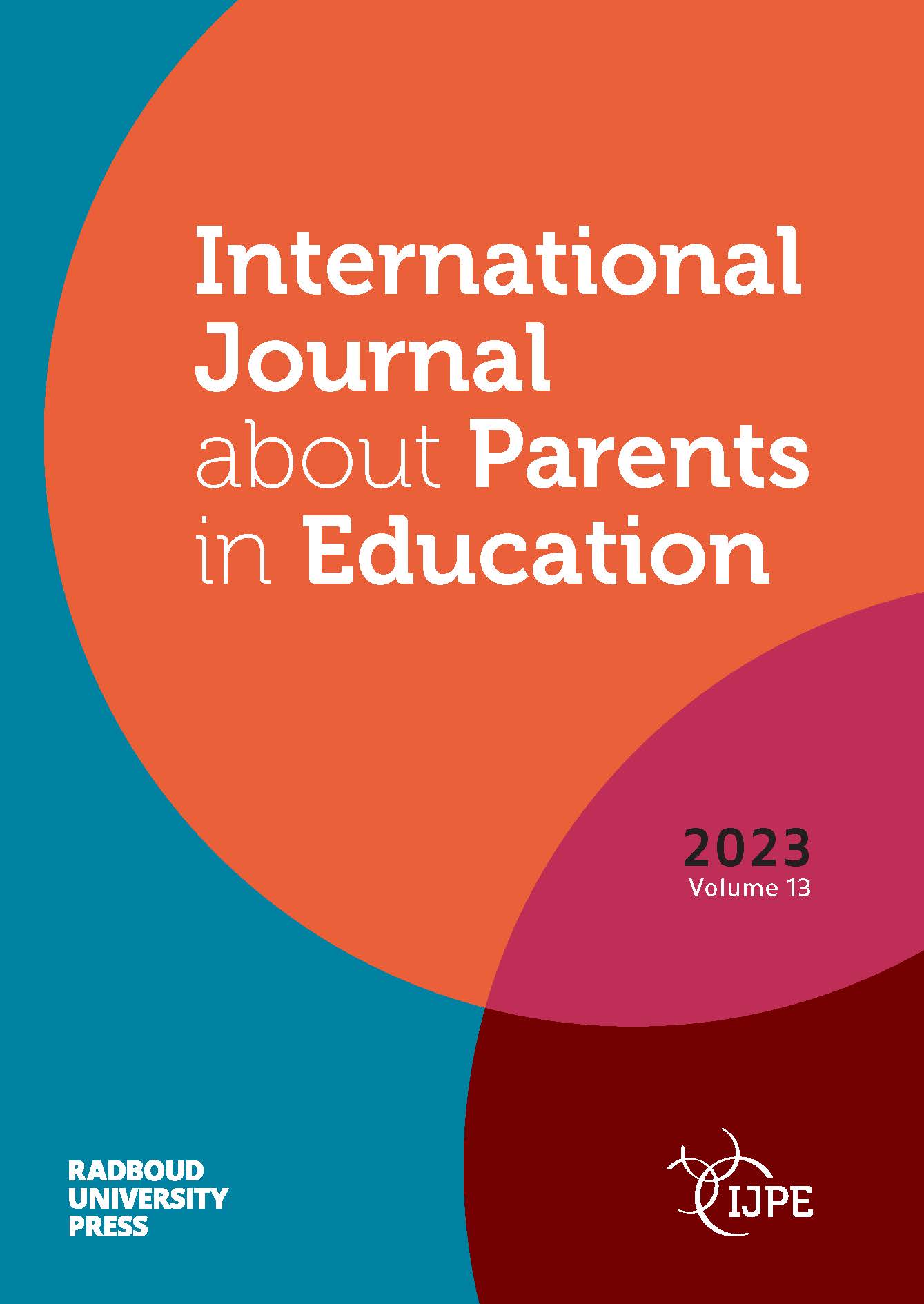 Downloads
How to Cite
Vuorinen, T., & Gu, L. (2023). Swedish preschool student teachers' views on family–(pre)school partnerships. International Journal about Parents in Education, 13. https://doi.org/10.54195/ijpe.16411
License
Copyright (c) 2023 Tuula Vuorinen, Limin Gu
This work is licensed under a Creative Commons Attribution 4.0 International License.